OK, Creeker asked for some pics, donít know weather to thank him or cuss him! Pulled it out of the safe, took a couple of photos, if they were film I would have ripped them up. Been shooting the 629 for about 10 years, bout time for a cleaning!
Anyway, First gunsmith project for me, Ace volunteered the lathe and the know how: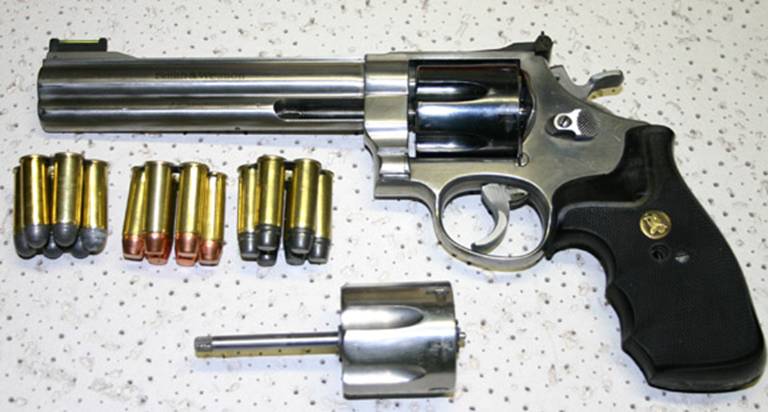 Purchased a used #29 cylinder and crane at the Puyallup, Didnít want to %&#* up the Stainless Cylinder.
Crane didnít fit well but the cylinder fit the 629 crane like a glove.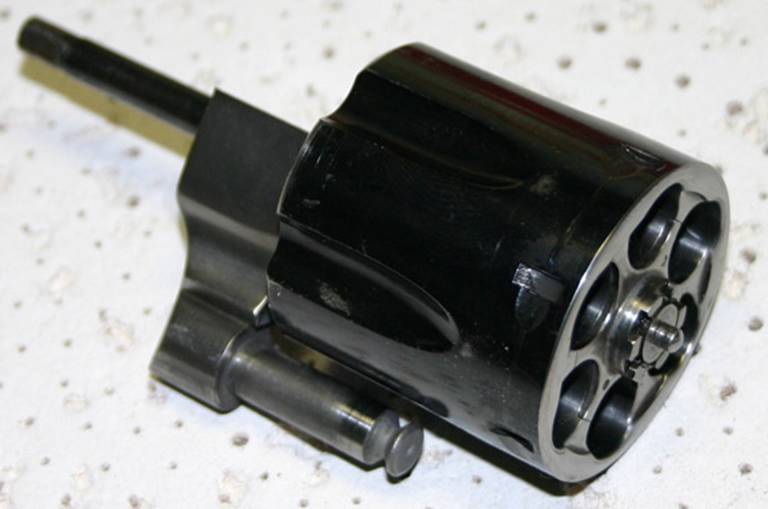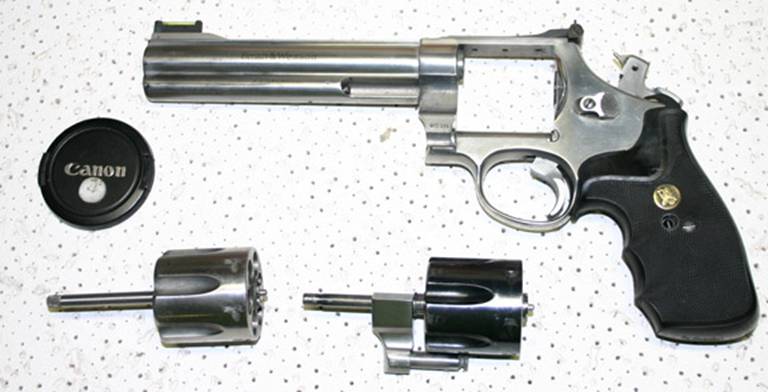 Spun the #29 cylinder in the lathe, then worked it over with emery until it was beveled into the throat.
Even after the rigorous cleaning, still see some lead fouling in this photo. Thatís the problem with shootin lead!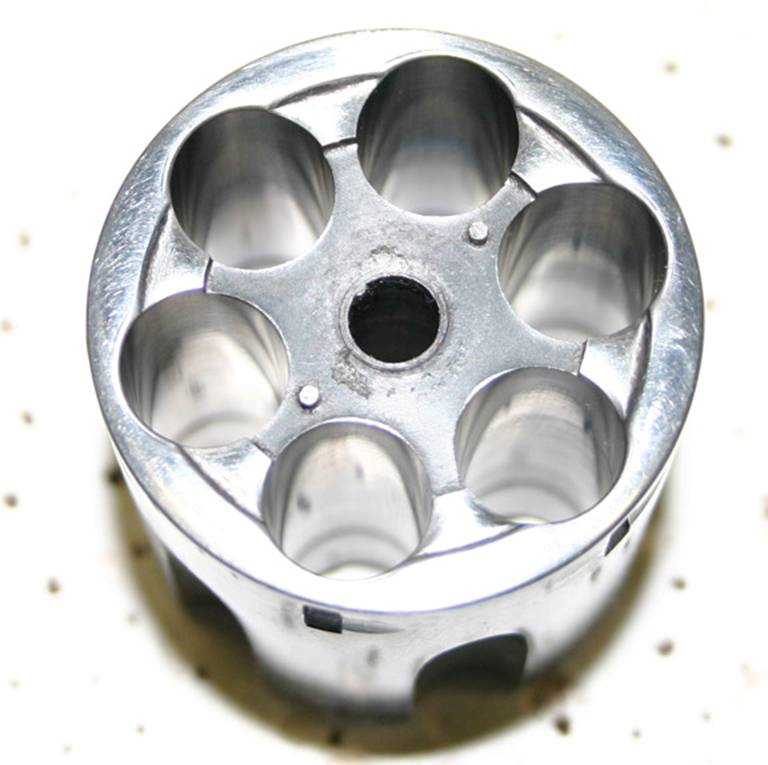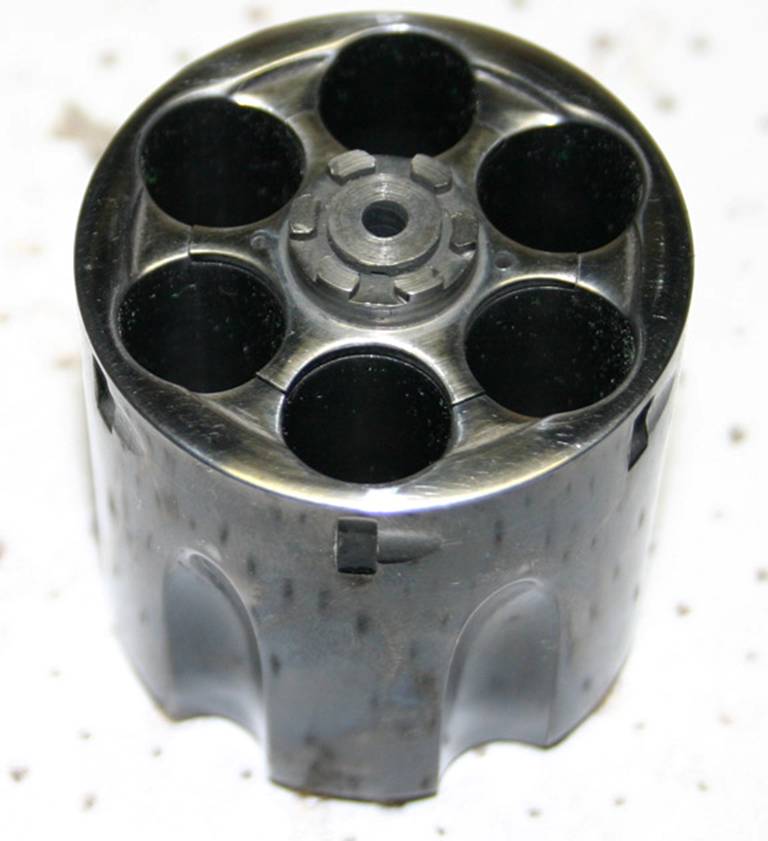 The rest of the photos:
Had to move the hole in the grip, you can see the hammer spring in this pic,
If you lighten the trigger enough the spring is impaired by the screw.
Ask anyone, nicest trigger pull in an IPSC/ Plate Shootin .44 S&W Classic around.
Actually, the ONLY Moonclipped IPSC/ Steel Plate shootin 629 Classic around!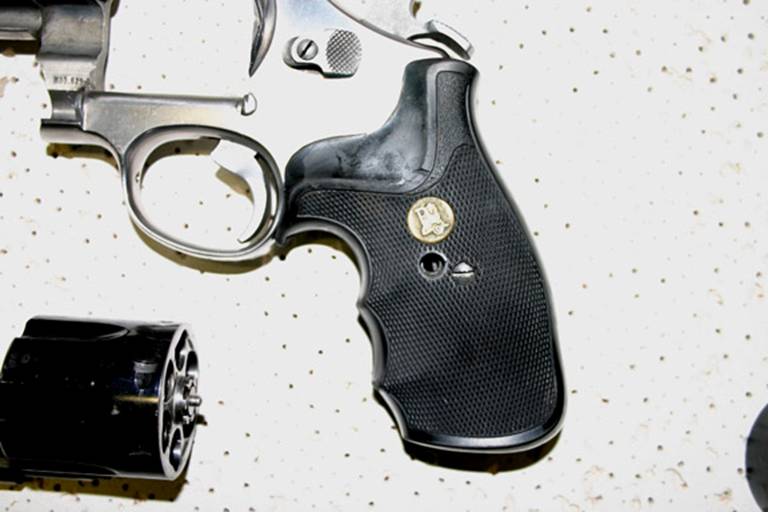 Get lots of complements, especially paired with the Ghost Holster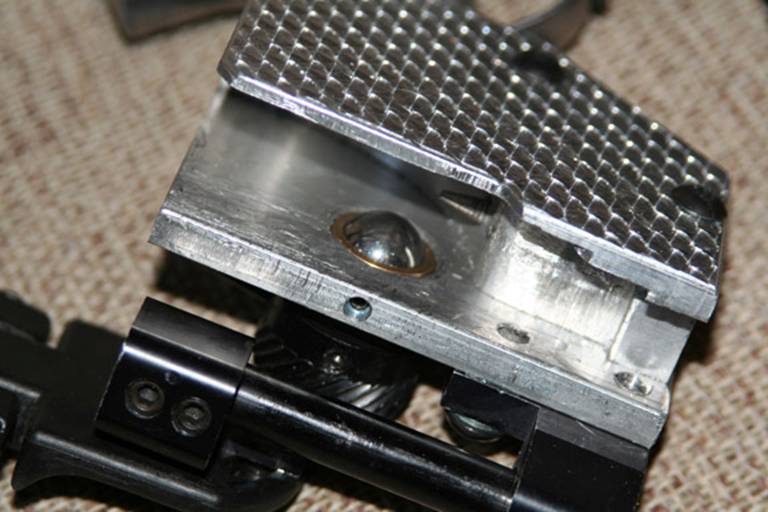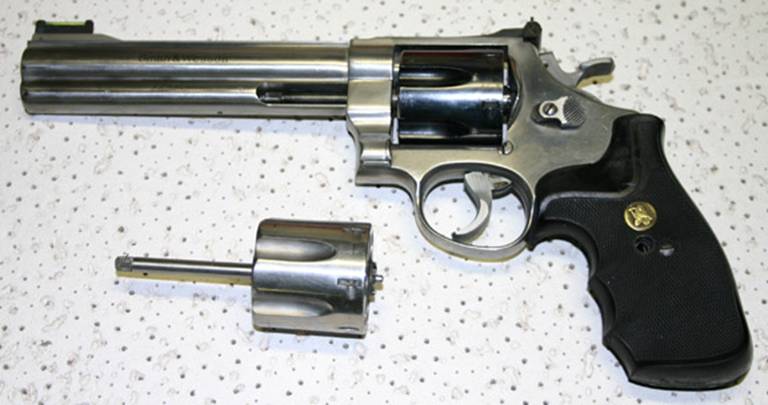 Oh, and thanks for asking, probably wouldnít have cleaned it for another 10 years.
AL
≠≠