Inside threading project
South Park Marina calls for help, restoring a 1930ís cruiser, needs a couple of union nuts. Al to the rescue!
For some reason all the period correct faucets at Second Use had 16 TPI, all the unions were 14 TPI. Go figure!
Fortunately Alaska Copper had some brass hex stock in their scrap bin.
Image 1: A bunch of boring drilling and boring
<![if !vml]>
<![endif]>
Image 2 some threading, inside, blind:
<![if !vml]>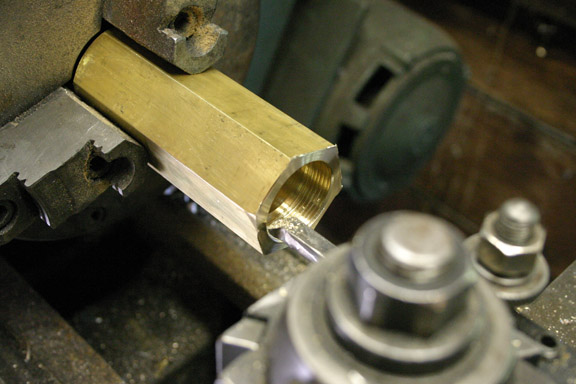 <![endif]>
Parting:
<![if !vml]>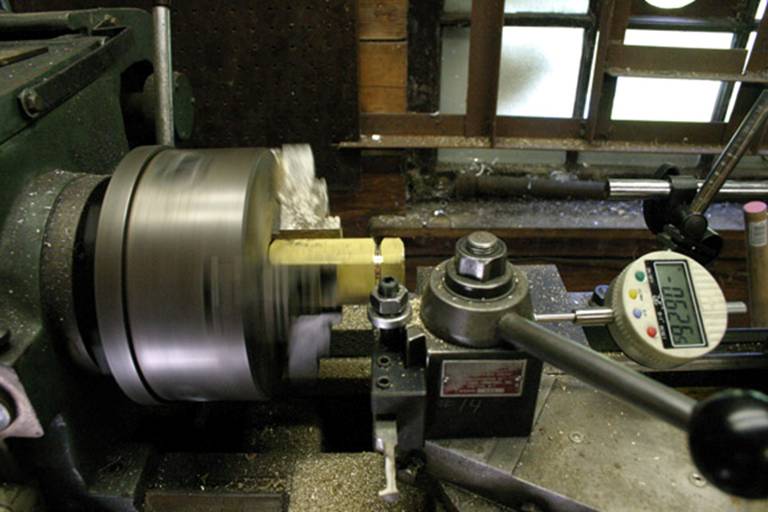 <![endif]>
A little easing of the edges:
<![if !vml]>
<![endif]>
The finished product, times 2:
<![if !vml]>
<![endif]>
<![if !vml]>
<![endif]>
<![if !vml]>
<![endif]>